Slam Dunk Basketball 2 made an appearance with Tim Cook on stage at WWDC earlier this week and yesterday we announced that Slam Dunk Basketball 2 will soon feature real money challenges. This is shaping up to be quite a great week!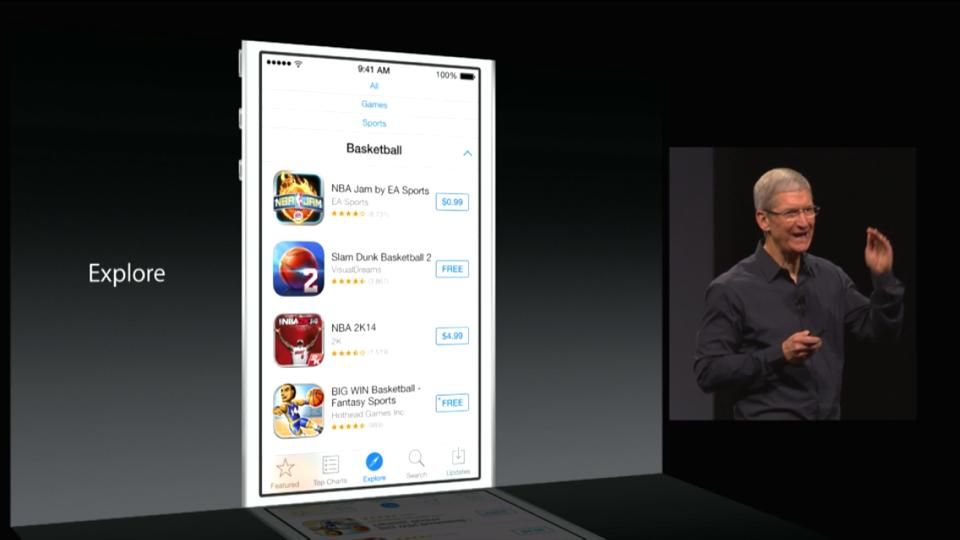 A new update for Slam Dunk Basketball 2 is in the works and will be available shortly, stay tuned
Slam Dunk Basketball 2 is now available on Apple App Store and Google Play and has already taken a place on the US Top 10 Free Apps chart.
This Sunday the game had over 1 download per second and a incredible 10 matches started each second!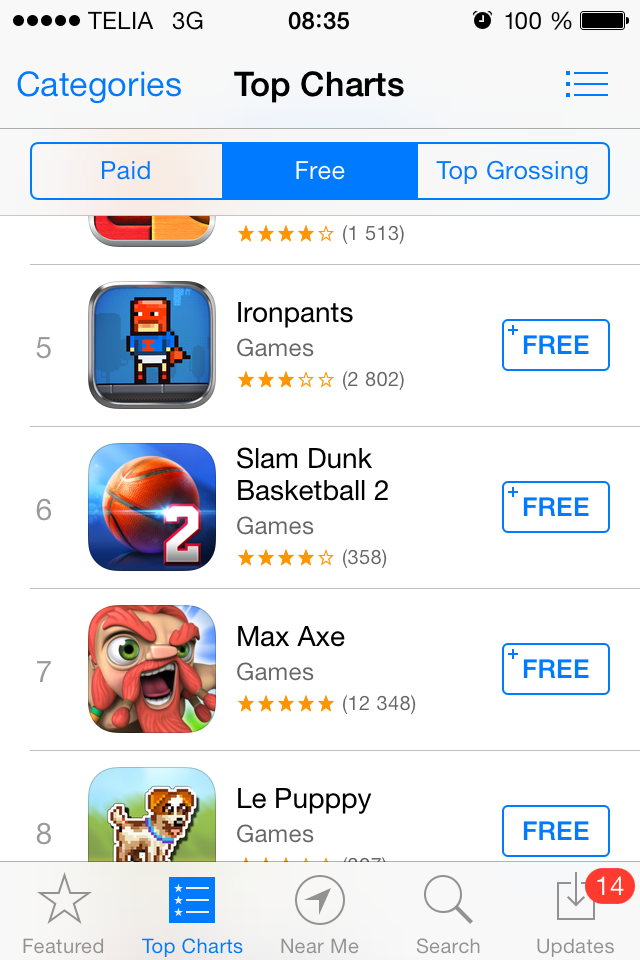 On the 13th of February Slam Dunk Basketball will be available on Apple App Store, Google Play, Samsung Apps and Amazon Appstore.
Slam Dunk Basketball 1 was downloaded over 5 million times and with Slam Dunk Basketball 2 we are aiming even higher. Take a look at this gameplay trailer below to see for yourself!
Enjoy!

We just had a great start to this year by being named one of the hottest IT companies of 2014, just behind King.com, by Dagens Industri.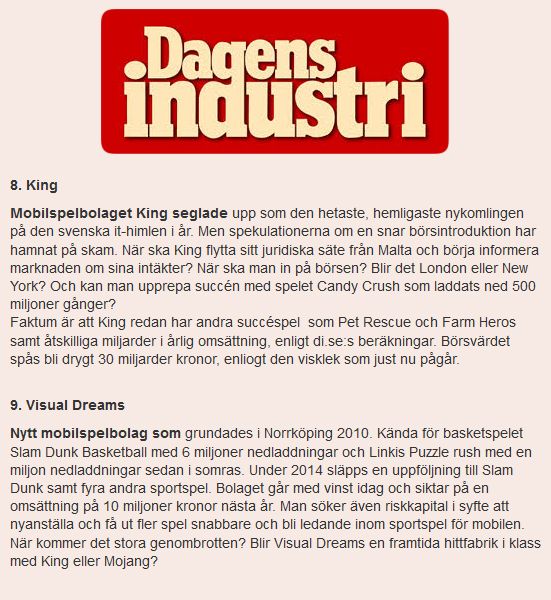 This is something that we are incredibly proud of and a real kick start to the new year!
Click here to read the full article
We can finally show you the first sneak peek at Slam Dunk Basketball 2 with this new teaser trailer.
Enjoy and remember to check back in a while for more trailers and info!
We are today proud to announce the sequel of our 2011 hit game with over 5 million downloads across all platforms!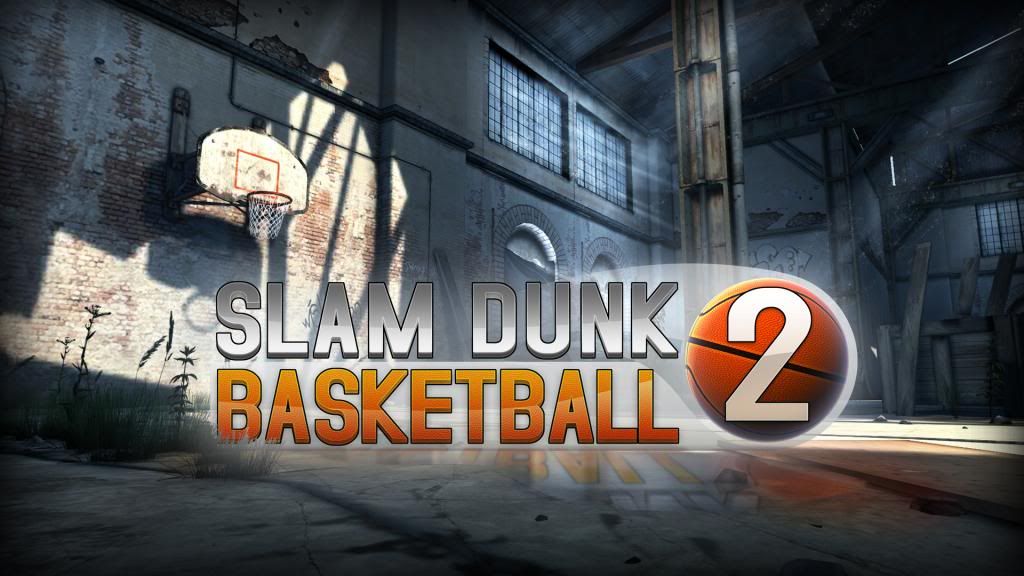 With Slam Dunk Basketball 2 we are taking everything to the next level and a huge step forward from the first game. Slam Dunk Basketball 2 brings a truly innovative game play for sports games, updated graphics, social multiplayer, new challenges and much more. We will bring you more information in the coming weeks but until then, here is the first image of Slam Dunk Basketball 2!
Enjoy!
Linkies Puzzle Rush was released in China last week with a huge Feature Spot on the App Store and reached top 25 on both iPhone and iPad!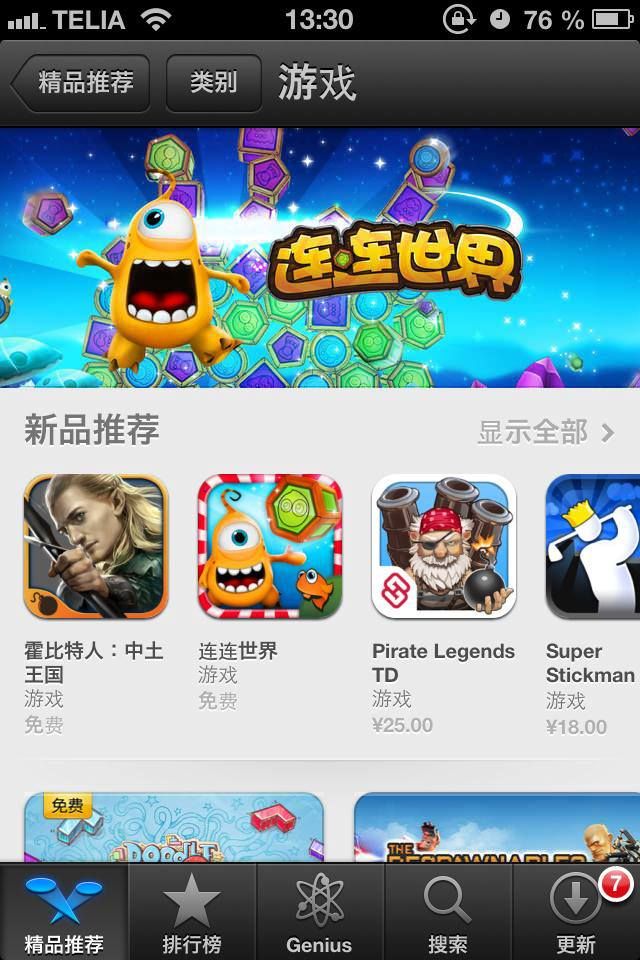 Sometimes…
When you are sitting at home in your cozy sofa and your smartphone or tablet battery dies out, we can pretty much guess that you actually turn on the TV instead while recharging.
As we also know that you can't stop playing Slam Dunk Basketball and that it takes 2-3 hours to fully recharge your battery, we have now made Slam Dunk Basketball available on LGs Smart TVs and Herman the Hermit on the TV streaming box Roku. After those 2-3 hours of high quality playing time in front of the TV, you're able to turn on your smartphone again and continue the fun even more!
Wow Linkies made it into the iPhone Quality Index "Top 10 iPhone games of September!"
This is a incredibly prestigious ranking since it's based on the official reviews the game has gotten. We are incredibly proud to have achieved this and thank everyone that has downloaded Linkies!
Friday and only a few days left until these yellow little cuties invade the App Store. Don't forget to check out www.linkies.se for the countdown!
The minions at VisualDreams wishes you a nice weekend!