Slam Dunk Basketball 2 is now available on Apple App Store and Google Play and has already taken a place on the US Top 10 Free Apps chart.
This Sunday the game had over 1 download per second and a incredible 10 matches started each second!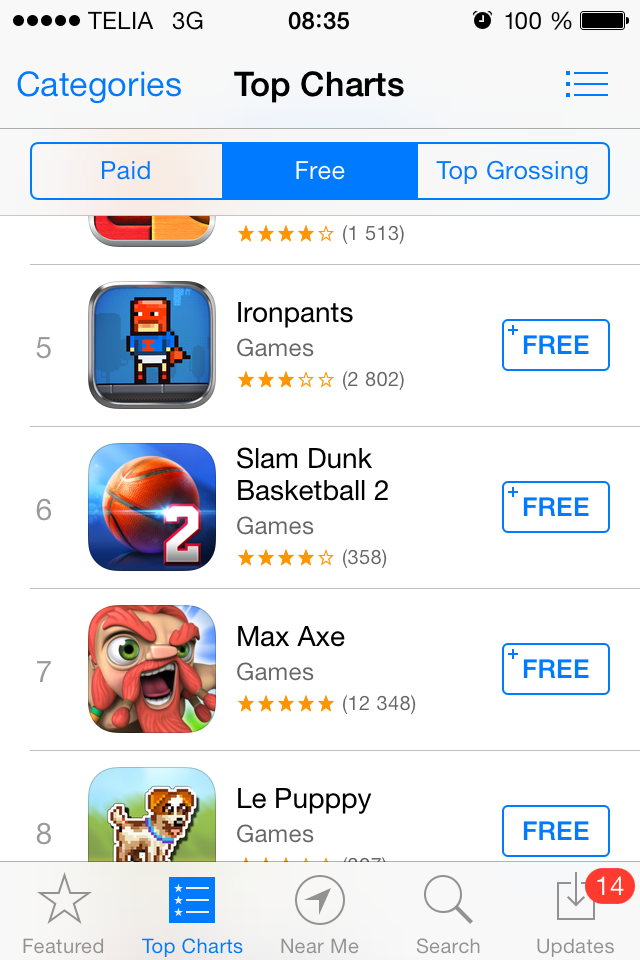 On the 13th of February Slam Dunk Basketball will be available on Apple App Store, Google Play, Samsung Apps and Amazon Appstore.
Slam Dunk Basketball 1 was downloaded over 5 million times and with Slam Dunk Basketball 2 we are aiming even higher. Take a look at this gameplay trailer below to see for yourself!
Enjoy!

We just had a great start to this year by being named one of the hottest IT companies of 2014, just behind King.com, by Dagens Industri.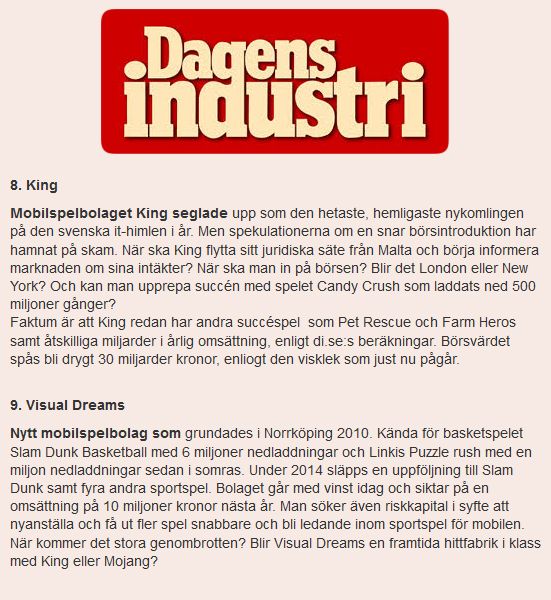 This is something that we are incredibly proud of and a real kick start to the new year!
Click here to read the full article
We can finally show you the first sneak peek at Slam Dunk Basketball 2 with this new teaser trailer.
Enjoy and remember to check back in a while for more trailers and info!
We are today proud to announce the sequel of our 2011 hit game with over 5 million downloads across all platforms!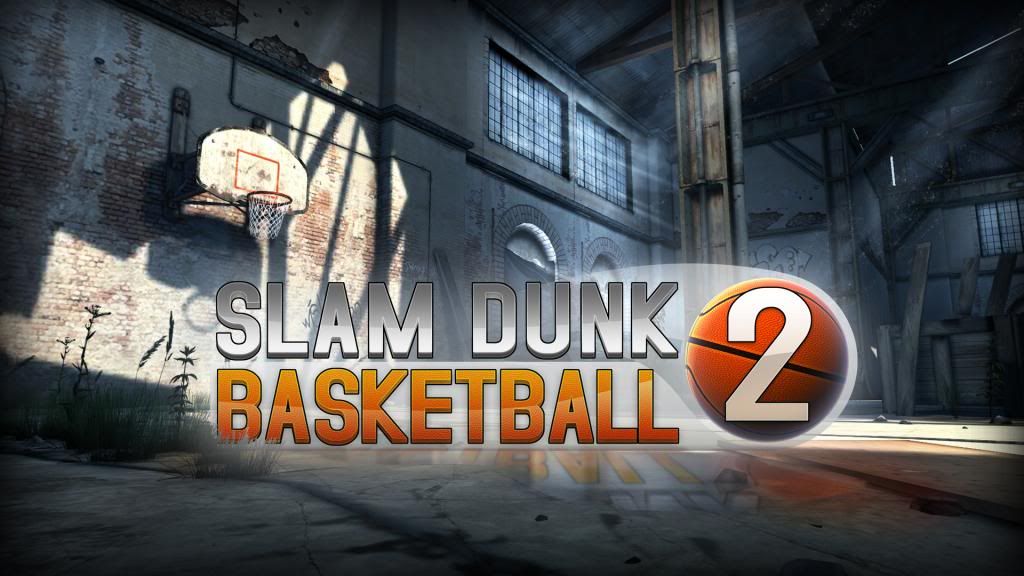 With Slam Dunk Basketball 2 we are taking everything to the next level and a huge step forward from the first game. Slam Dunk Basketball 2 brings a truly innovative game play for sports games, updated graphics, social multiplayer, new challenges and much more. We will bring you more information in the coming weeks but until then, here is the first image of Slam Dunk Basketball 2!
Enjoy!
Linkies Puzzle Rush was released in China last week with a huge Feature Spot on the App Store and reached top 25 on both iPhone and iPad!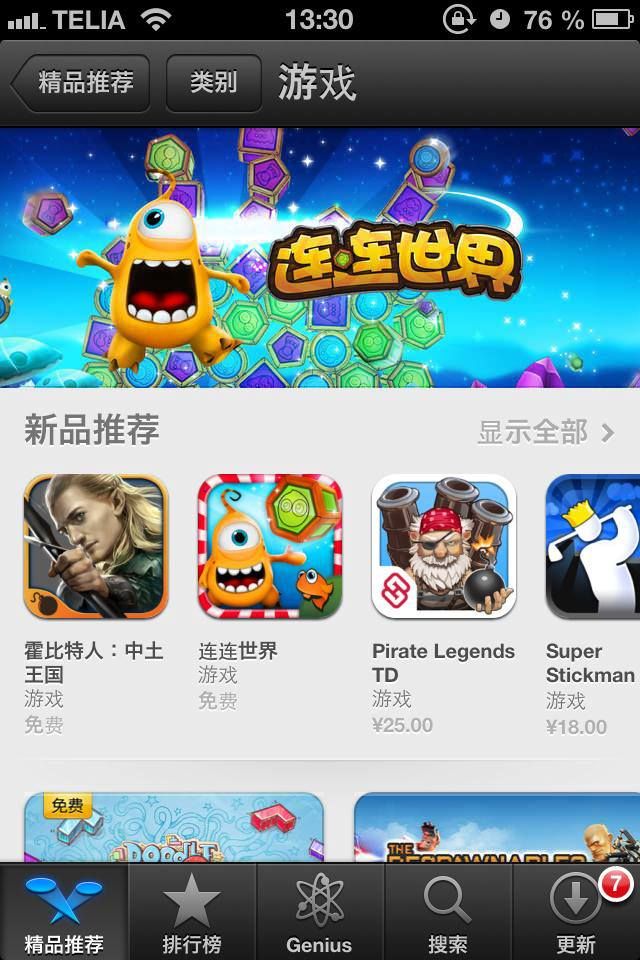 Sometimes…
When you are sitting at home in your cozy sofa and your smartphone or tablet battery dies out, we can pretty much guess that you actually turn on the TV instead while recharging.
As we also know that you can't stop playing Slam Dunk Basketball and that it takes 2-3 hours to fully recharge your battery, we have now made Slam Dunk Basketball available on LGs Smart TVs and Herman the Hermit on the TV streaming box Roku. After those 2-3 hours of high quality playing time in front of the TV, you're able to turn on your smartphone again and continue the fun even more!
Wow Linkies made it into the iPhone Quality Index "Top 10 iPhone games of September!"
This is a incredibly prestigious ranking since it's based on the official reviews the game has gotten. We are incredibly proud to have achieved this and thank everyone that has downloaded Linkies!
Friday and only a few days left until these yellow little cuties invade the App Store. Don't forget to check out www.linkies.se for the countdown!
The minions at VisualDreams wishes you a nice weekend!
'Top Mobile Gamer Challenge' Will Catapult One Prodigious Player Into The Guinness World Records 2013 Gamers Edition
NEW YORK- April 23, 2012– Guinness World Records, the global authority on record breaking achievements, and Kiip, the first mobile rewards network to offer real rewards for virtual achievements, are partnering up for a second time to give users a chance at record breaking glory in the world's first'Top Mobile Gamer Challenge' April 27-29, leveraging Kiip's unique Swarm ™ technology.
This special, 3-day Swarm will include three popular games:' Mega Jump' by Get Set Games, Slam Dunk Basketball by Visual Dreams and 'Monster Shooter' by Gamelion Studios. High Score Guinness World Records for each of the respective games will be awarded throughout the course of the event.
To participate, users can simply download the apps to their iPhones and Android Devices and compete for top scores and Guinness World Records® glory. Game players will then submit their score during the Swarm and see how they stack up against the world's best. Scores will be viewable publicly on the official Kiip Swarm Leaderboard at www . kiip . me gwr. High Scorers during the competition will be eligible for actual Guinness World Records® titles including: 'Highest Score Achieved on Mega Jump,' the 'Highest Score Achieved on Slam Dunk Basketball' and the 'Highest Score Achieved on Monster Shooter.'
The mobile gaming challenge winner will not only get their name in the next Guinness World Records® 2013 Gamers Edition (published in January 2013), but will also receive their own exclusive, personalized certificate officially recognizing their feat.
The final winners across each game will be announced at the culmination of the competition.
This competition is part of an ongoing network integration using Kiip's Swarm ™ technology that will see players of every Kiip-enabled game being potentially eligible to become a Guinness World Records® holder in future editions of the digital and print publications.
Brian Wong, CEO of Kiip, mentions:"We've always thought that the Guinness World Record is the ultimate achievement. We're glad we're going to be able to continue bringing the ultimate achievement to everyone playing these top games. We're proud to also announce that we're now integrated into over 200 games, which means that there is a reward at almost every turn. Achievements are becoming more and more real, every single day."
"This event will give anyone with a smartphone, anywhere in the world, the chance to be a Guinness World Records® holder. It's the kind of accessible record-breaking that we love," said Samantha Fay, SVP of Global Communications, Guinness World Records Guinness World Records.
For more amazing video game feats, check out the Guinness World Records 2012 Gamer's Edition book out now. Readers can also scratch their record itch in a fully illustrated, full color eBook format at B&N.com, Kobo and Apple's iBooks. For more information please visit www.guinnessworldrecords.com/gamers< http://www.guinnessworldrecords.com/gamers>
About Guinness World Records
Guinness World Records< http :/ www . guinnessworldrecords . com > (GWR) is the global authority on record-breaking achievements. First published in 1955, the annual Guinness World Records™ book has become one of the biggest-selling copyright titles of all time, selling 120 million copies to date in 22 languages and in more than 100 countries. The internationally renowned brand is now also available across a number of platforms– GWR's global television shows are watched by 250 million viewers annually; digital media and online record-processing services attract more than 50 million visitors a year; and the live events team annually entertains and inspires 1.5 million people around the world. GWR receives more than 1,000 applications each week and has a specialized team of multi-language record managers and adjudicators who travel the globe to verify official record attempts. GWR also has a commercial division (Guinness World Records Corporate< http :/ corporate . guinnessworldrecords . com ) that offers accessible record-breaking business solutions to other organizations and brands.
The Guinness World Records® Gamer's Edition, otherwise known as the"Video Game Bible" is a comprehensive gamer's reference guide appealing to everyone from hard-core gaming veterans to first time gamers and families. It is a complement to the Guinness World Records best-selling annual edition.
About Kiip
Kiip is the world's first mobile rewards network that delivers real rewards for virtual achievements. Kiip operates on a"moments-based" model that leverages the achievement moment to help brands reach consumers when they are truly engaged. All Kiip-enabled games are in turn able to monetize and retain users through access to a premium rewards network. Kiip was founded by Brian Wong, Courtney Guertin, and Amadeus Demarzi in September 2010, and now has offices in New York, NY and is headquartered in San Francisco, CA. Kiip is currently backed by Hummer Winblad Venture Partners, True Ventures, and Crosslink Capital. For more information visit: www . kiip . me.